This page best viewed with 256+ colours using Netscape 4.5 or IE4+
[*welcome*] [*news*] [*miscell-s*]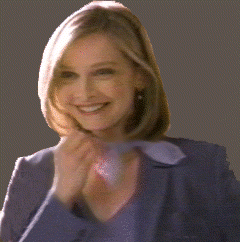 WELCOME!
Hi there & welcome to my website:) Go get coffee or anything else you might need, then sit back & enjoy surfing around. This site is updated DAILY, so if you don't find something you need today, come back later & chances are, you might see it... Of course, you're always welcome to contact me and I'll try my best to help you out. Got any suggestions or comments? Sign the guestbook! Like the site? Bookmark it! I hope you enjoy this site, and check back soon!
~Alex~




~*NEWS X-CHANGE*~:
"Ally McBeal" will remain at its 9/8c time slot for FOX's Fall 2000 lineup. BTW, check out the new X-CLUSIVE(see below):)
*Upcoming "Ally McBeal" episodes:
"Pursuit of Loneliness" - RERUN - July 24th
"The Oddball Parade" - RERUN - July 31st*
~News XChange complete~





What's New?


the Peter MacNicol gallery with 17 pics
New layout & graphics for some pages
New Links
A new X-CLUSIVE
My Thoughts for Turning Thirty, Do You Wanna Dance, Hope & Glory and AMcB: The Musical, Almost




~*This Week's X-CLUSIVE*~:


Ever wondered what a *real* Boston law firm would be like? Surely there'd be no unisex, the lawyers would probably be a little more down-to-earth, and of course assistants wouldn't take up inventing remote control flushers & face bras... So see for yourself, if you're interested:) Check out the Stanzler, Levine & Joyce law firm of Boston, as well as browse through a list of other Beantown firms (courtesy of SearchBoston.com) in this week's X-Clusive!


~*FROM ME:*~
Ta-da! I'm back, so now I finally have more time to update the site... I'll be fooling around with the design for a few days (maybe weeks, who knows!), so if you come on here and find something you totally didn't expect, don't freak out:) I also got to watch the last 4 eps of Season 3, which I'll be off to write thoughts for in a few minutes:) As for more new stuff, look for it in the upcoming weeks...
Love,
~Alex~
~*~*~*~
(Updated: 07/20/00)
~~~More Galleries~~~
~~~Full Summaries~~~
~~~Screen Captures for all eps of Seasons 1 & 2~~~
E-mail Me!

Vote for my site at the Coffeerooms Hot Mugs Webguide
---
Disclaimer: This site, its moderator and/or any content relating to "Ally McBeal" are not authorized by Fox or David E. Kelley Productions. This site has not been approved, licensed or sponsored by any entity involved in creating or producing "Ally McBeal".
---
^^^[*TOP*]^^^